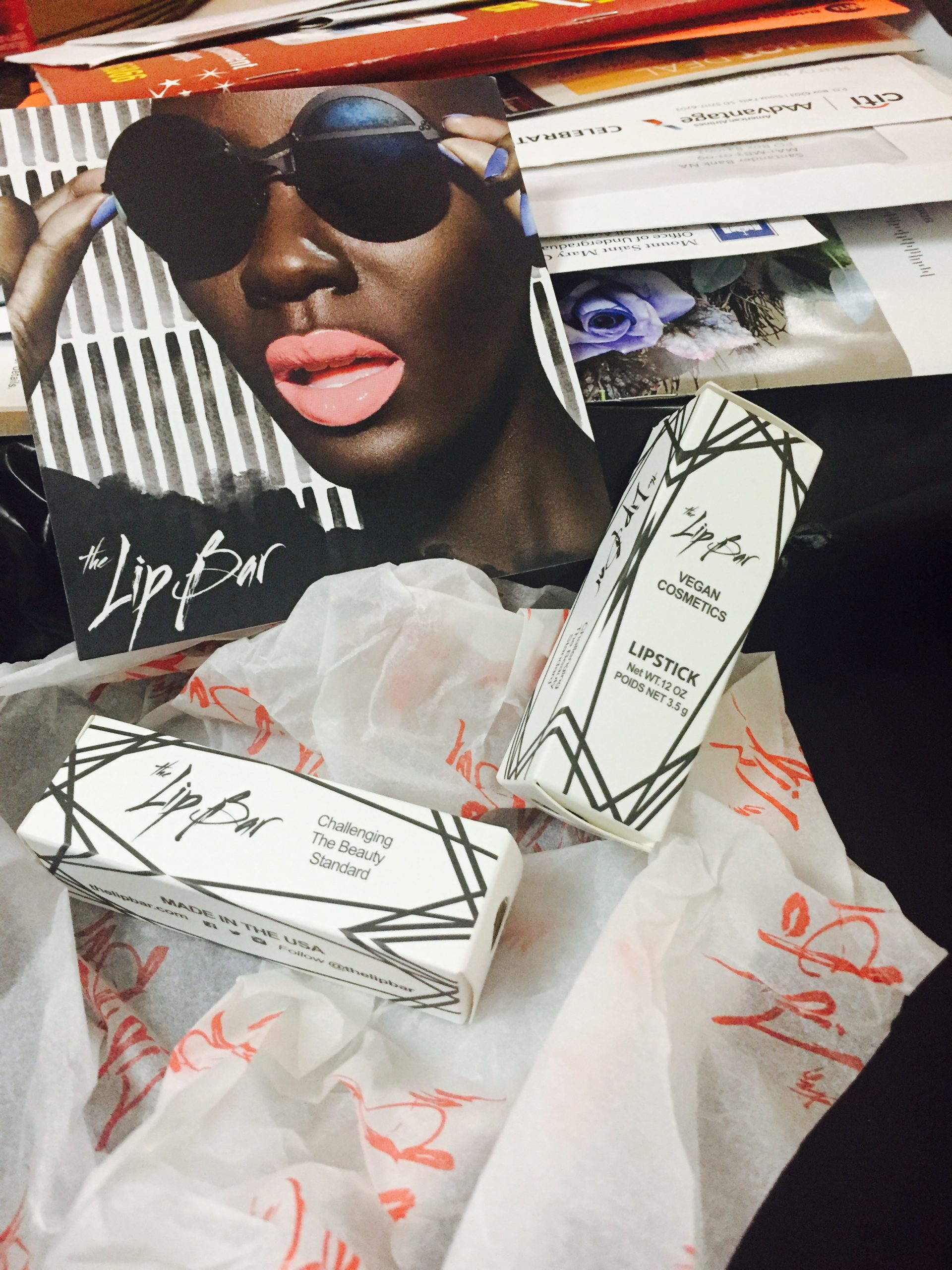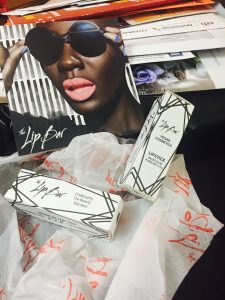 I remember being 10yrs old and always wanting to wear my mothers Lipstick samples that came with her AVON orders. (I'm showing my age here but don't act like I'm the Only one who did this, lol). I wasn't allowed to wear them out in public but my mom would give them to me so I could play "Dress Up" with my cousins.
I think I was around 13yrs old (early 90's) when I got my nose ring and mom dukes allowed me to wear eyeliner and lipstick as long as I bought them myself. Needless to say, at that age, the only brand I could buy with my allowance was Wet~n~Wild. The bigger name brands I had were hand-me-downs from my mom after she was done with them. They would be about half way used but it was all good.
As I got older and on my own, which meant Real bills, along with being a Teen Mother, I couldn't find affordable lipsticks that wouldn't cake up and last longer than sipping on a straw. I mean, don't get me wrong, these lipsticks are out there but I'm frugal and cannot picture myself spending $20+ for 1 lipstick! I don't care what brand it is! Or What celebrity is the "Face" of it.
Oddly enough, eventually I became a Lip Gloss wearer. I would mostly get the sparkly and purple tones. The glosses were sometimes sticky but besides being a bit more in my price range (anywhere from $1-$5 for the no-names), they made my lips POP which was the goal. However, looking back I realize now, I brought them more frequently because they didn't last long on my lips so I probably spent more in the long run.
Fall is finally here, although the Summer weather still lingers in the air. (If you are currently in the NYC area that is) This is the time of year I tend to switch up from the bright vibrant colors to more neutral, nudes and Autumn tones. So Lately I've been wearing a few brands from people I follow on Instagram. Made by Black women.
Recently, I came across a brand called "THE LIP BAR" (@TheLipBar) *Also seen on Celebrities like: Issa Rae, Yandy Smith, Taraji P. Henson, Tiffany Haddish.* This Black Owned Business, created by Melissa Butler, was launched in 2012, as she explains on her website (www.TheLipBar.com) "because I was incredibly frustrated with the beauty industry…" She had questions like, "Why were most cosmetics filled with unnecessary chemicals? Why did lipsticks only come in a limited range of colors?…" *You can read more in the 'The Lip Bar 101' section on the site.*
When I went on the website (Which is very User Friendly BTW. *There will also be a box that will pop up to allow you to sign up for their Newsletter/Mailing List for Discounts, New Product Announcements, etc*) I then clicked on the "SHOP" option to look at the available Lipsticks.
OMG! I FELL IN LOVE! The prices were affordable ($12-$13). The style of the casing was Cute! Even the titles of each color was Dope! (Prima Donna, Curlfriend, Basic Bish). And best of all, this product is Vegan and made with a blend of natural ingredients, as well as shea butter, coconut and avocado oils.
I decided to place an order. It was hard to decide on which ones to choose but I went with Merlot & Coco Cooler thanx to the "Try On" option.
When it came and I opened the packaging, I adored the way they were wrapped. Presentation is Everything. I tried them on and they were amazing. It goes on smooth and even after a few hours; after sipping on a glass and/or straw, for example, it still had my lips tinted and looking as if I'd just applied a fresh coat. Needless to say, I was Satisfied!
Me wearing MERLOT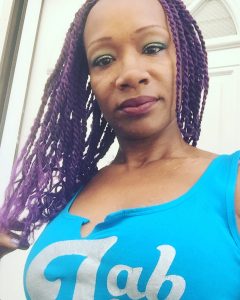 I cannot wait to place my next order. I will try the Lip Glosses ($14) and the Liquid Matte ($13). I recommend you try THE LIP BAR as well if you like your lips looking nice. "LipLicious". Are mindful about where your money is spent and definitely if you Support BLACK OWNED BUSINESSES by SHOPPING BLACK. There are A Lot of Colors to fit your everyday vibe so Check'em Out!