"ASSEMBLAGE" A Lenny Kravitz Photography Exhibition (inspired by Dom Pérignon)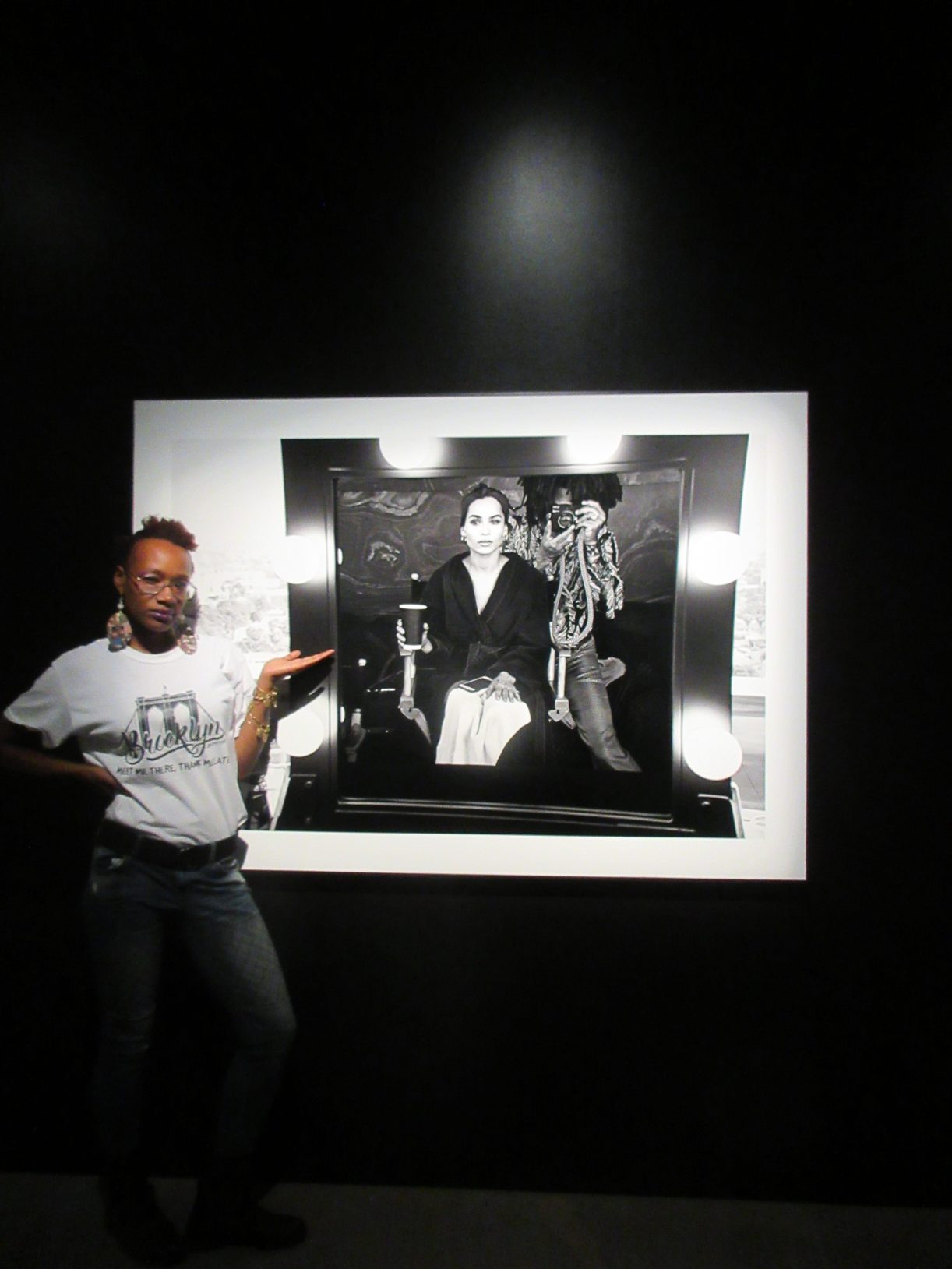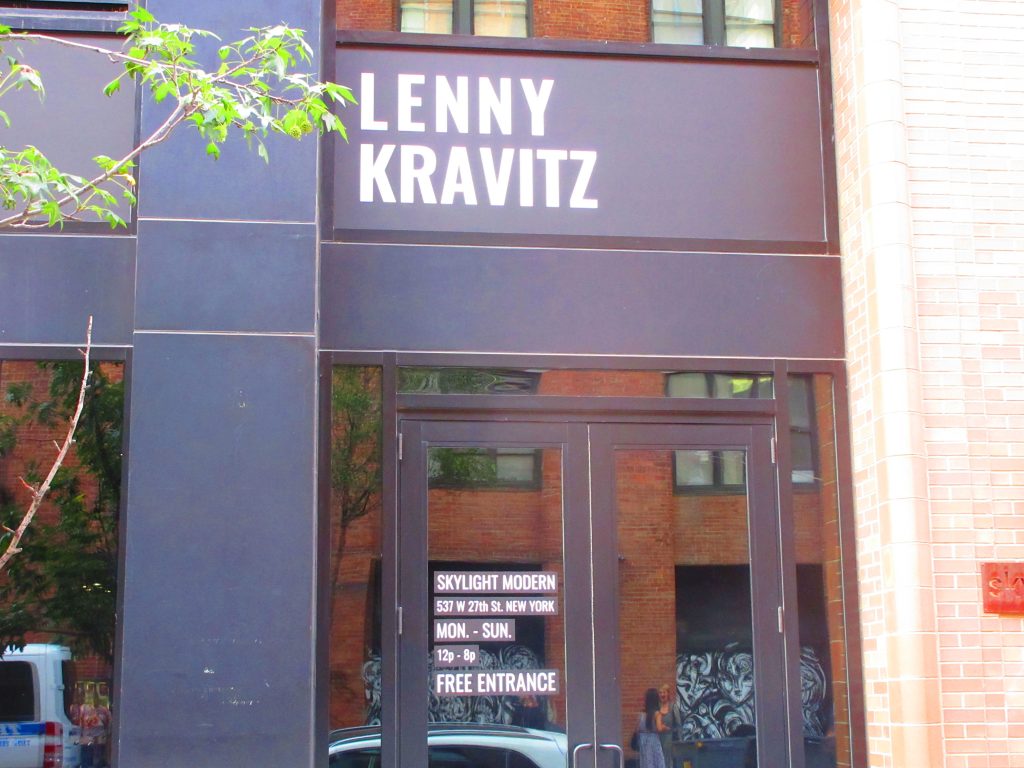 I have always been an Art Lover but mainly Murals and Paintings although I starting falling in love with Photography when I began working for CANON (ITS, Chesapeake) back in 2007, when I lived in Virginia.
While there, I was a Customer Service Representative in their Tech Support and Product Information departments. I then worked in close liaison with the CPS members who basically were the Professional Photographers who invested and used CANON products (ie: Cameras, Lenses, Speedlites, etc). I learned so much about taking photos the many years that I was there and I simply fell in love with the way people, whether professional or not, took pictures and captured beauty in just about everything.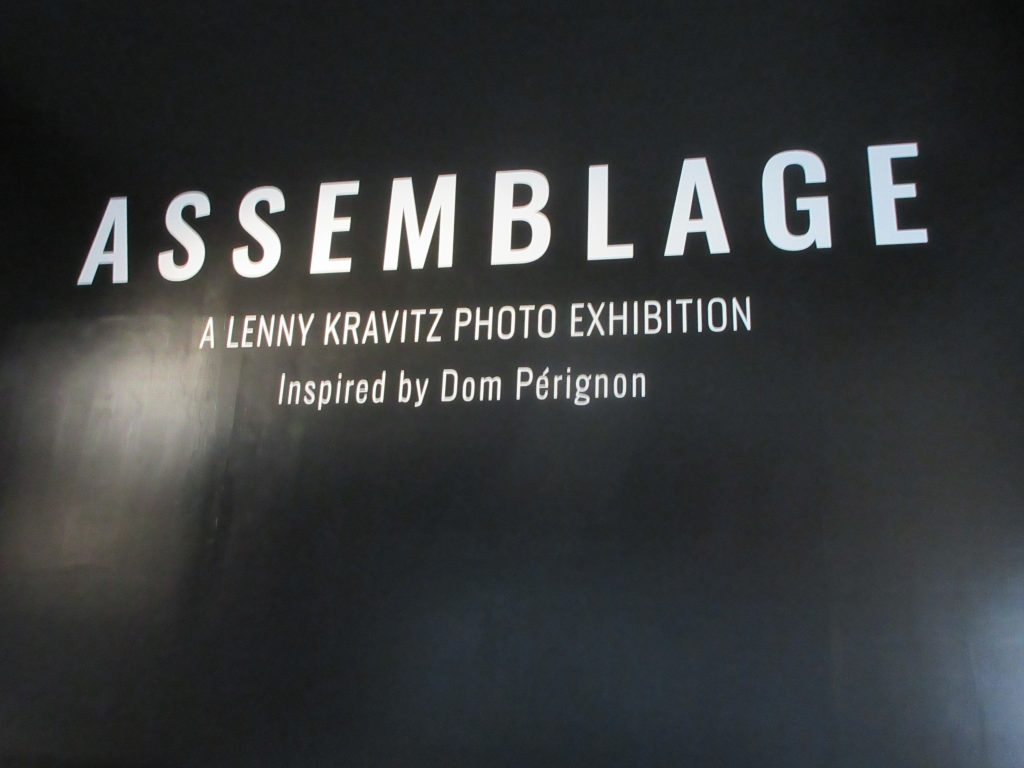 In October, 2018, I was made aware of a Photo Exhibition, FREE of charge, by the way, that a favorite Musician/Singer of mines, Lenny Kravitz was putting on in NYC. I decided to bring my 12 year old daughter and her bestie along with me for this experience and we had so much fun.
When we entered the SKYLIGHT MODERN (537 West 27th St) we were greeted by a huge monitor with a video playing which made us feel as if we were about to be apart of the party. I was ready! We were then guided by security to a lower level which had a dark setting to the room. Black and White photos were hanging on the walls.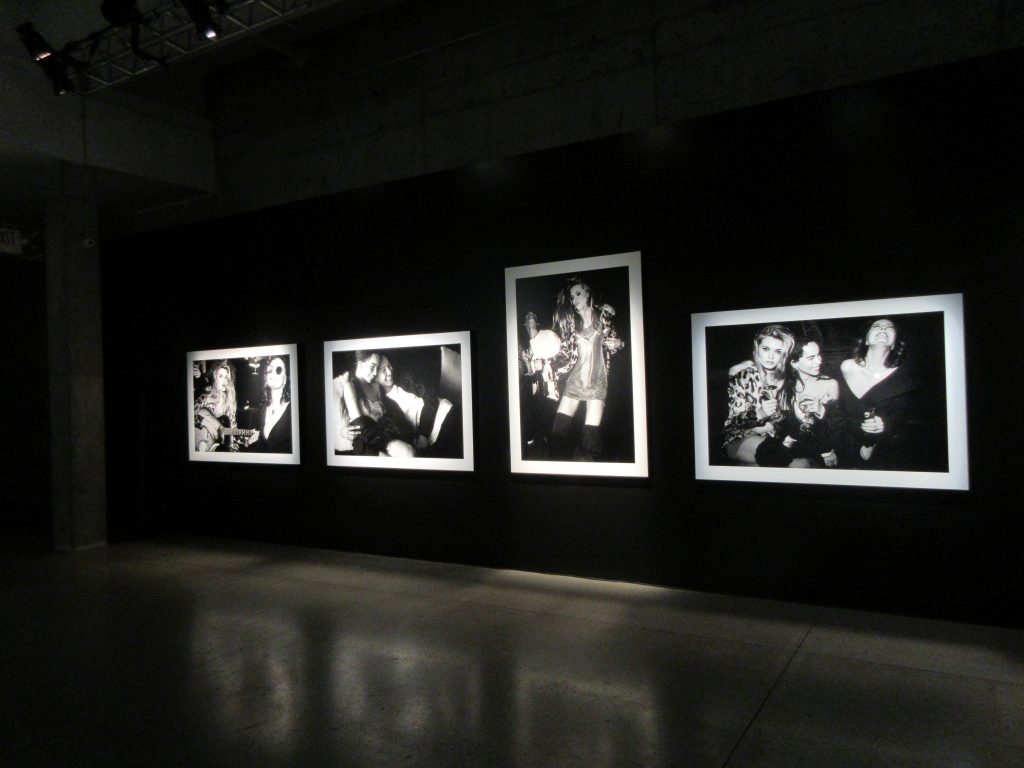 A lady greeted us to let us know if we had any questions, to feel free to ask. My daughter, Heavan wanted to confirm that a photo hanging on the wall was indeed Zoë Kravitz; a favorite actress of hers. She was excited to know it was. There were many other stars hanging on the wall. Susan Sarandon, Alexander wang, Abbey Lee, even French Choreographer, Benjamin Millepied, just to name a few. They all looked as if they had been having a great time.
I became curious and wondered what made Lenny Kravitz want to take all of these dope Black & White shots so when I asked I was informed he owned an interior design company called, KRAVITZ DESIGN. Basically he buys homes, flips them; he designs the entire home inside and out. Lives in it for about 2 weeks then sells it. In this case, he had a big party, invited some friends, served Dom Pérignon, which he is the Creative Director for.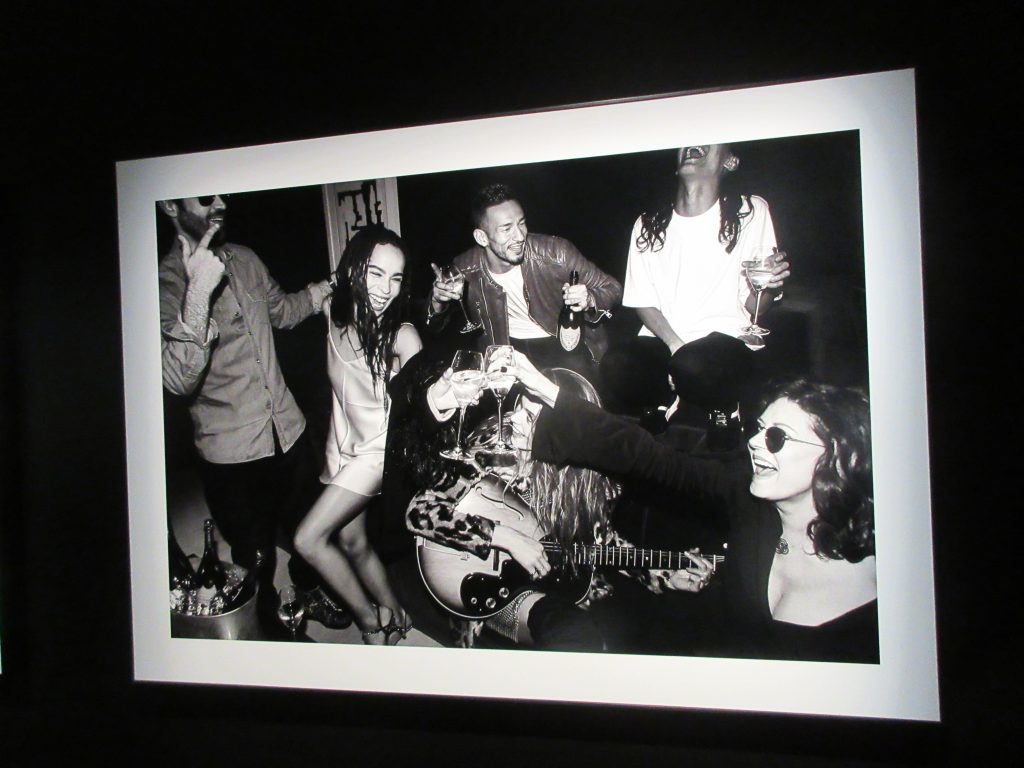 While they were having a good time, Lenny Kravitz took pictures of them. These shots he decided to print and have this photo exhibition to display his work. He is really a wonderful Photographer. I took some shots to share in the 1 minute video below. We were even given a few posters to take home of some of the shots he took! How Cool is that?!
If you ever get a chance to see his work, you will see for yourself how Dope of a Photographer he is,,, I am a fan of his forever! If I am lucky, one day I will be able to have a chance to meet and greet with him. That's on my BucketList of "People to Meet in Real Life!" Feel free to share this blog and, as always…
SPREAD LOVE ITS THE BKLYN TYE WAY!