Greedy Moments: (2) Quick Meals…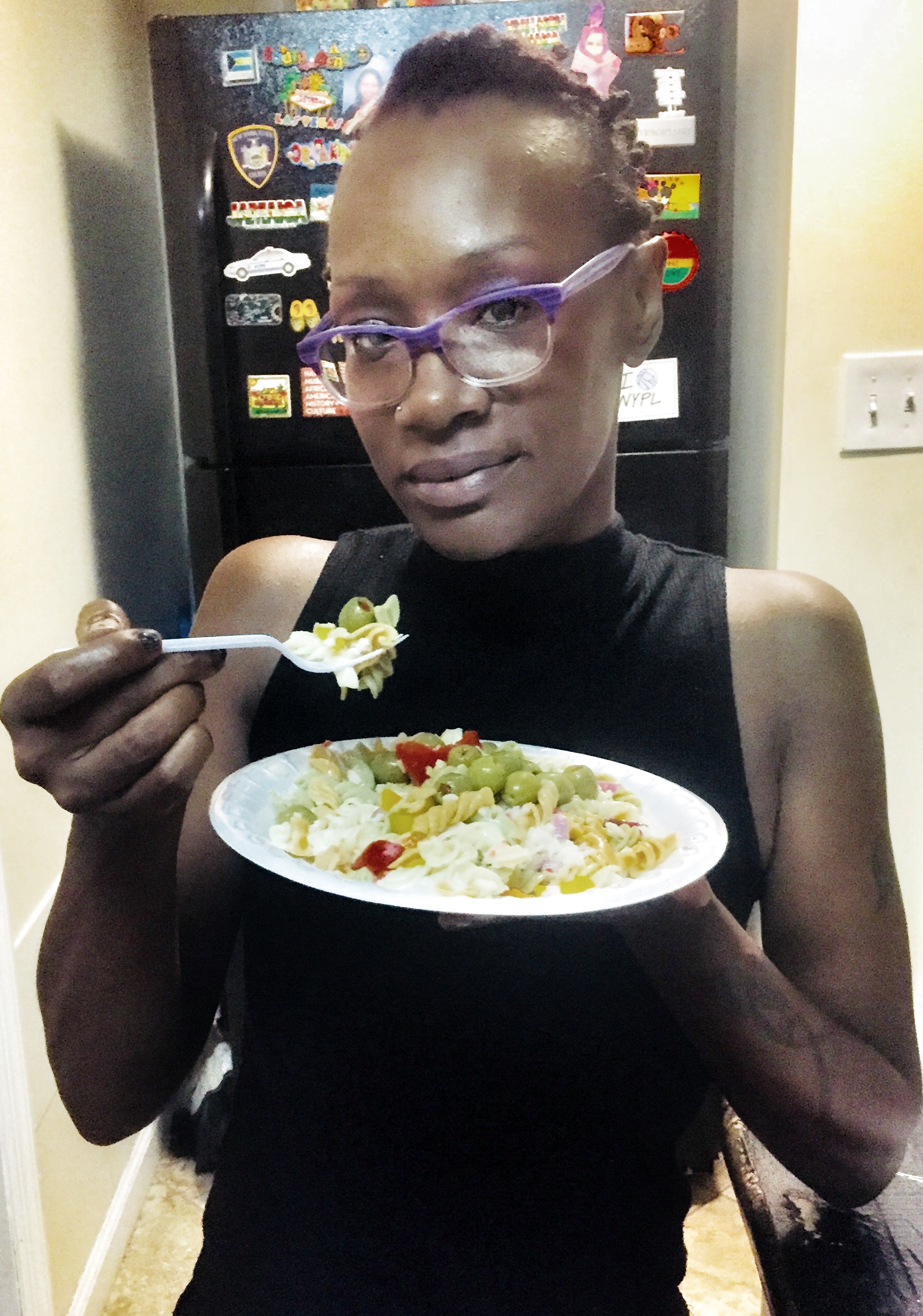 If you're like me -> Greedy, Loves Food but Hates having to cook EVERYDAY for yourself and/or your family, or if you're always on the go, I have a great solution for you. I'm about to save you time on preparing meals, teach you something which will take minimum time to prepare yet Still fill you up.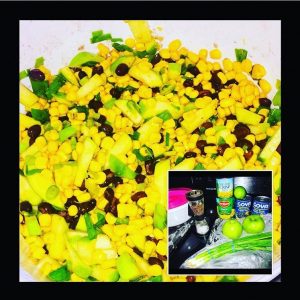 The 1st Quick Meal is the simpler of the 2 I'll be sharing with you.
Corn and Black Bean Salad. 
This meal does not require usage of a stove or oven. It's also something you make by sight so there's no exact right or wrong amount. It will be according to how much you want to make. Or how many people you are feeding. I will keep it basic though. We will act like we are feeding 4 people.
For starters, what you will need are as follows…
Large Bowl with top (5 Quarts is the size I use)
(2) 28oz cans of Goya Black Beans
(1) 28oz + (1) 15oz cans of Corn (I use whatever brand is on sale)
(2) Granny Smith (Green) Apples
(1) Bunch of Scallions
(1) Lime or Lemon
Sea Salt
-Basically all you need to do is open cans and pour into bowl. *Do not add liquid from cans*
-Next you want to slice the apples into small chunks then add to bowl.
-Then cut the Scallions into small pieces and add to bowl.
-Mix it all up. Cut and squeeze the lemons/Lime over it all. Add some sea salt, and serve. Simple as That! *I usually let it chill in the refrigerator for about 3-4hrs before serving*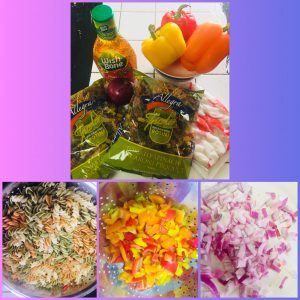 This next quick meal you will need to use the stove. I make this the day before I'm ready to serve so it has time to chill.. This is a meal my daughter (Miracle) has Mastered and taught me. I added my own twist to it though.
Miracle's Pasta.
You will need the following ingredients…
(1) Barilla Tri-color Rotini
Crab meat
(1) Red onion, Red, Yellow and Orange bell peppers
WishBone Italian salad dressing
Large aluminum pan
-First you want to boil the Rotini until they are soft but not mushy. *Do not rinse off*
-While that's boiling you want to chop up the other ingredients.
-Pour everything into large pan and mix it all up.
-Last you want to add the dressing according to how much you want to add. Then chill in the refrigerator for a few hours.
*I love olives so I add Manzanilla Olives once I make my plate*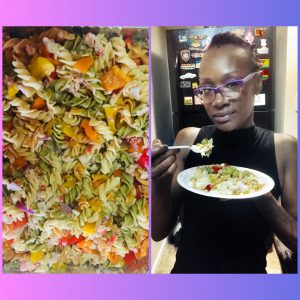 That's It! I'm no chef but I love a good quick meal.
Try these out and leave a comment below to let me know how yours came out. If you have any other Quick Meals, shares them below as well so I can try them out.
SPREAD LOVE, ITS THE BKLYN TYE WAY!