Essence Street Style 2018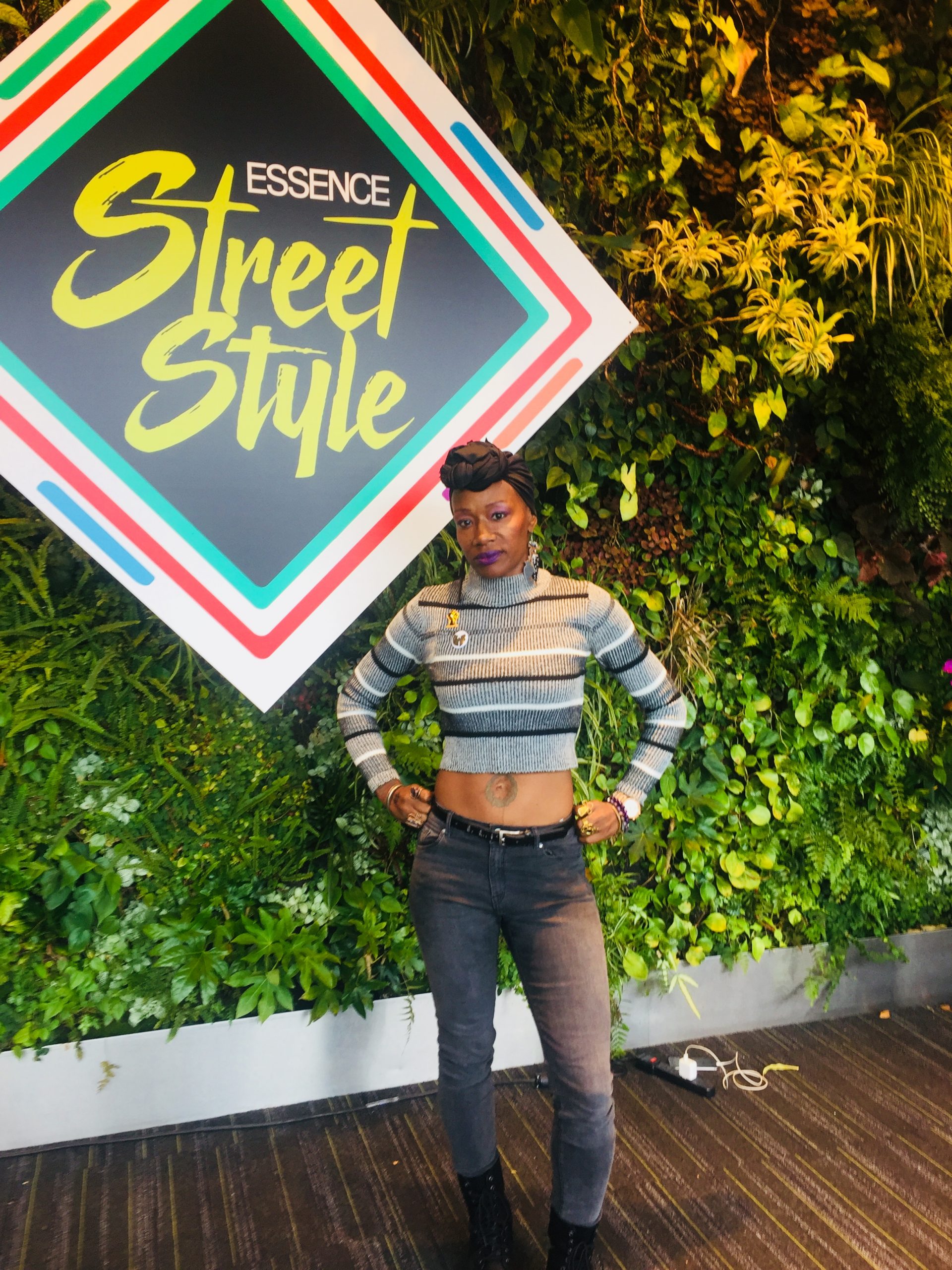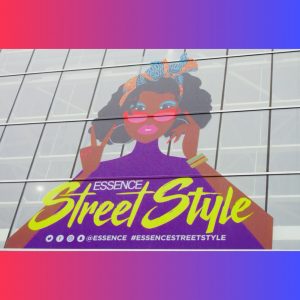 During this years NYFW (September 2018), I was able to get out and hit some amazing Fashion events. Sunday, September, 9th 2018 turned out to be a rainy day but that didn't stop us from having a good time at this years, ESSENCE STREET STYLE! It was hosted by one of my favorite Cancerians, Amanda Seales. She's a Friend in my Head. I conveniently took the 'A' train from Lefferts Blvd, (Queens, NY) to Jay St, (Brooklyn, NY) then walked the rest of the way to the Venue (Duggal GreenHouse, 63 Flushing Ave, Bklyn, NY). When I arrived, the outside stage had DJ Olivia Dope, rocking the 1's & 2's and I noticed a chart which displayed the line-up for the next few hours.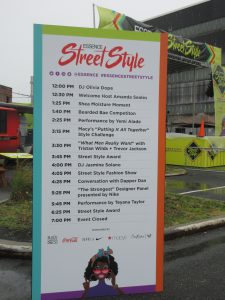 Once I took mental notes of the schedule, I headed inside to check out the vendors. There were so many people who came out to support this event. They showed up from far and near. Mostly Beautiful Black Women but the Men came out as well. They were Sharp and Creatively dressed.  This was my 1st time attending but I met a ton of people who had been to previous events the last few years. I loved how my Black people Showed Up! and Showed Off! Vendors sold various things like Art Work, Tote Bags, Shades/Frames (glasses), Handmade/Hand-painted items, Haircare products, Head Wraps & more. There was No Doubt that All of our Health, Beauty, Art, Accessories, and Fashion needs were covered under 1 roof. (check out my 1 min video below)
What's an event without a Raffle contest? It was an easy 'Sign-Up'. Many of us entered but there would only be 6 winners. This 'Giveaway' was Amazing Too! Each winner would get a pair of Lebron James' latest Kicks designed by 3 Black Women. (Kimberly Goldson, Felisha Noel and Undra Celeste Duncan) Now How DOPE is That! I wasn't a Lucky winner and I'm cool with that.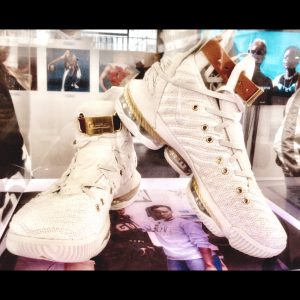 I went outside when Nigerian, Afro-pop singer, Yemi Alade hit the stage. I then went back outside when Amanda Seales, Mack Wilds and Trevor Jackson came out. In all of my excitement the video I thought I was recording, I actually wasn't so I had only caught the last few seconds of them singing NEW EDITION's "Can You Stand the Rain" which was a real question because it WAS Raining, lol. However, I was able to get these pictures below. (Yemi Alade on stage. And here's a video of her performing: https://youtu.be/DaWKlR_Rems  / me with Amanda *taken by Photographer @C.AllenPhotos* and a selfie taken by Mack Wilds of Us)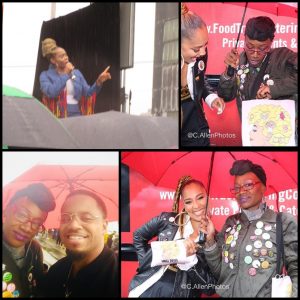 As I continued walking around, I got to snap some of the most fashionable people I came across. It was a lot so I put it into a 1 min video below:
Finally the moment I personally was waiting for; not only seeing the Legendary Dapper Dan but hearing his story straight from him. In his own words. Live and in person. It was an amazing experience for me. Dapper Dan is someone who most of the Hip Hop Legends from back in (my) days, would Rock. And those of you who have read some of my previous blogs know that I am a Huge Hip Hop Junkie. To me, besides him being a Harlem born Representer and Fashion Icon, He is Also HIP HOP! He has been mentioned by Hip Hop Legends like Jay-Z and his fashionable clothing has been rocked by some of my favorites like Big Daddy Kane, Rakim, Bobby Brown, The Fat Boys and LL Cool J. I wasn't sure what happened. Over the years I've heard rumors of why he wasn't around anymore but AtLast, I would get the full story from him.
Click the link to watch 12 mins of the interview he did with Julee Wilson (@MissJulee):
I was happy I hung in there because towards the end of Essence Street Style, the rain started becoming very disrespectful but we waited for Teyana Taylor to hit the stage. She is a good entertainer. She brought her daughter out, too, who was so adorable and carried a stage presence after her mother. *I added a video on my youtube channel of her performing. Below is a picture of her and a link to video I recorded of her performance: https://youtu.be/2G9hjco1N0Y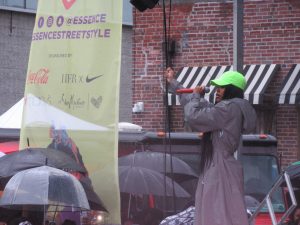 Needless to say, despite the rain, it was a Great time. Way too much for me to cover in one blog so I gave you my personal highlights but check out the #EssenceStreetStyle hashtag on IG and see what others have posted as well. I look forward to Essence Street Style 2019. My goal is to get an official PRESS/MEDIA Pass. I have no doubt that I will because I have Claimed It Already (God Got Me)! I will definitely keep you all posted on the date when it becomes available on my IG page (@BklynTyeNYC) so Stay Tuned. It is a good way to get involved if you are a Black Owned Business, and/or Love Supporting B.O.B and are someone who wants to network with others. Oh, and if you are a Shop-A-Holic like me *shrug*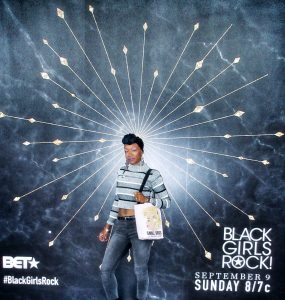 Until next time, and as always,
SPREAD LOVE, ITS THE BKLYN TYE WAY!