Angie Martinez SUMMER BBQ 2021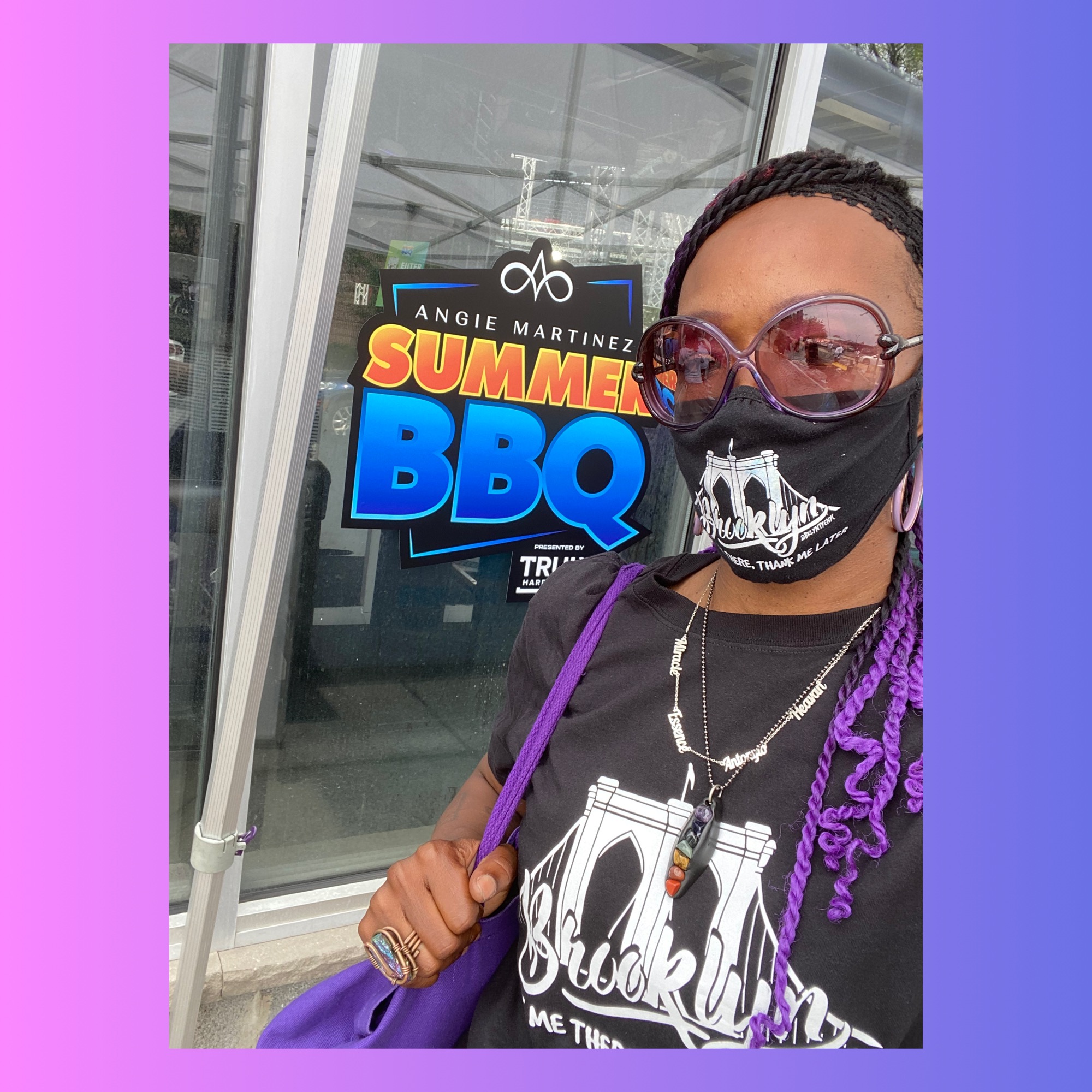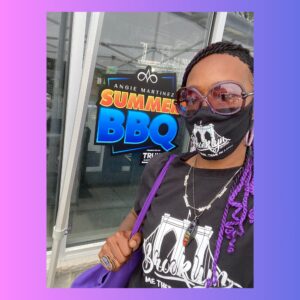 Summer 2021 has been a bit of a drag thanx to Covid still lingering. Needless to say, I haven't done much this Summer as far as Concerts and Events. But recently I was invited to attend an Annual BBQ hosted by iHeart Radio and Power105.1 and sponsored by @Truly (and a few other brands) for Angie Martinez. That's right! My favorite Radio Personality since the beginning! I've been a listener since her first day on Hot 97 and I've followed her to Power 105.1. And I will continue on this journey with her until the end.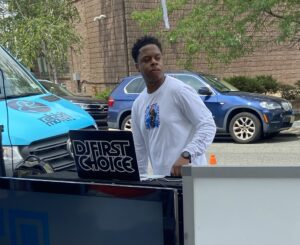 Saturday, August, 7th, I got off from work that morning at 8am. Commuted by subway home (Brooklyn to Queens) to shower and get ready for my commute from South Side Queens to Elizabeth, New Jersey via NYC MTA -> NJ Transit. It didn't take long to arrive at BARCODE (429 N. Broad Street), which is where #AngiesBBQ was happening. I arrived around 1pm and DJ First Choice (@DJFirstChoice) was already setting things off musically as we waited for doors to open.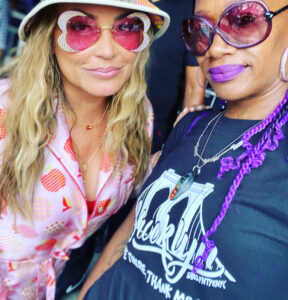 Although I've been in the same room with Angie Martinez many times, this was the first time I was able to be in a more intimate setting. For me, it felt like you were at a BBQ one of your favorite RICH DOPE & FLYY aunties was giving and she invited all of her favorite nieces and nephews and all of your other Aunties (MJB) and uncles (Joe Budden). Yup! They were there, too. HELL! Even some of the neighbors were welcomed, too. (If you know me then you know who I mean when I say "Neighbors", lol).
Auntie Angie walked around and said hello to EVERYONE! Took pictures and even took birthday (drink) shots with those celebrating their birthday. And Trust me, there were a lot of Birthdays! She then made her way to the stage and invited her Power 105.1 team up to join her. She thanked them and best of all she thanked all of us who have been rocking with her from Day one. (This was when she let us know Mary J. Blige was in the building. But OF COURSE SHE WAS!) *Here is footage* Angies BBQ greeting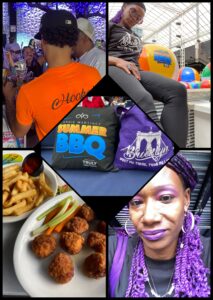 As DJ First Choice provided the soundtrack, this gave me time to mingle and case the scene as well as take in each moment since I wasn't sure when I'd be OUTSIDE again. I ordered food, grabbed a Hookah and chilled by the pool swaying my hips one minute, and boppin' my head the next. It was a mixture of all ages. HipHop Heads and the Twerkers, and every music lover type in between. An Amazing time, 'I SWEARTAGAWD' (in my Angie voice). We were told to stay out of the pool but Of Course a 'family' isn't complete without the hardheaded cousins, ha.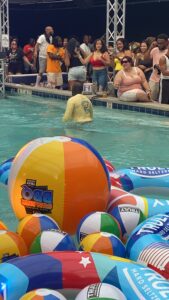 As with Every FAMILY BBQ gathering, a performance or (many) from your favorite talented cousins is a MUST… J.I (@iamj.i) & Capella Grey (@mayorcapellagrey) hit the stage and hyped us all up, then DJ Self (@DJSelf) came on the 1's and 2's and I thought about the 1st time I heard him, he was new to radio and was overnight. I was driving back from Vee Ayy (Va) and he was on. It was a proud moment seeing how far he's come.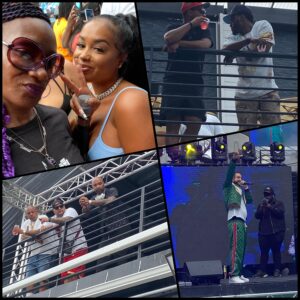 Angie Martinez introduced French Montana and he basically gave us a mini-concert. I didn't realize how many hits he'd had. He also brought out an artist by the name of Chinese Kitty (@chinesekitty) and once he left the stage, Shiggy (@theshiggyshow) came to the stage to show us his moves. Dream Doll (@dreamdoll) came out after that. It was a good time.
All of the DJs who came to the 'tables had us rocking the entire time. While the gathering was suppose to end at 6, Angie had it extended because, why tha fuck not! I made my way back to New York City kicking myself about leaving her book, A NEW YORK TIMES BEST SELLER, by the way, "MY VOICE, A Memoir" which was DOPE READ! If you haven't checked it out yet, I suggest you do! ISWEARTAGAWD! – because I would have liked her to sign it, but Definitely Next time!
If you missed the BBQ this year, Make sure you look out for the info next year in 2022 *fingers crossed there wont be any other viruses* I'm glad I was able to get out and let my hair down. I made it to work but I was hurting… I'll just leave it there. lol
Stay Safe, and as Always,
SPREAD LOVE ITS THE BKLYN TYE WAY!