Gabrielle Union Collection – New York & Co…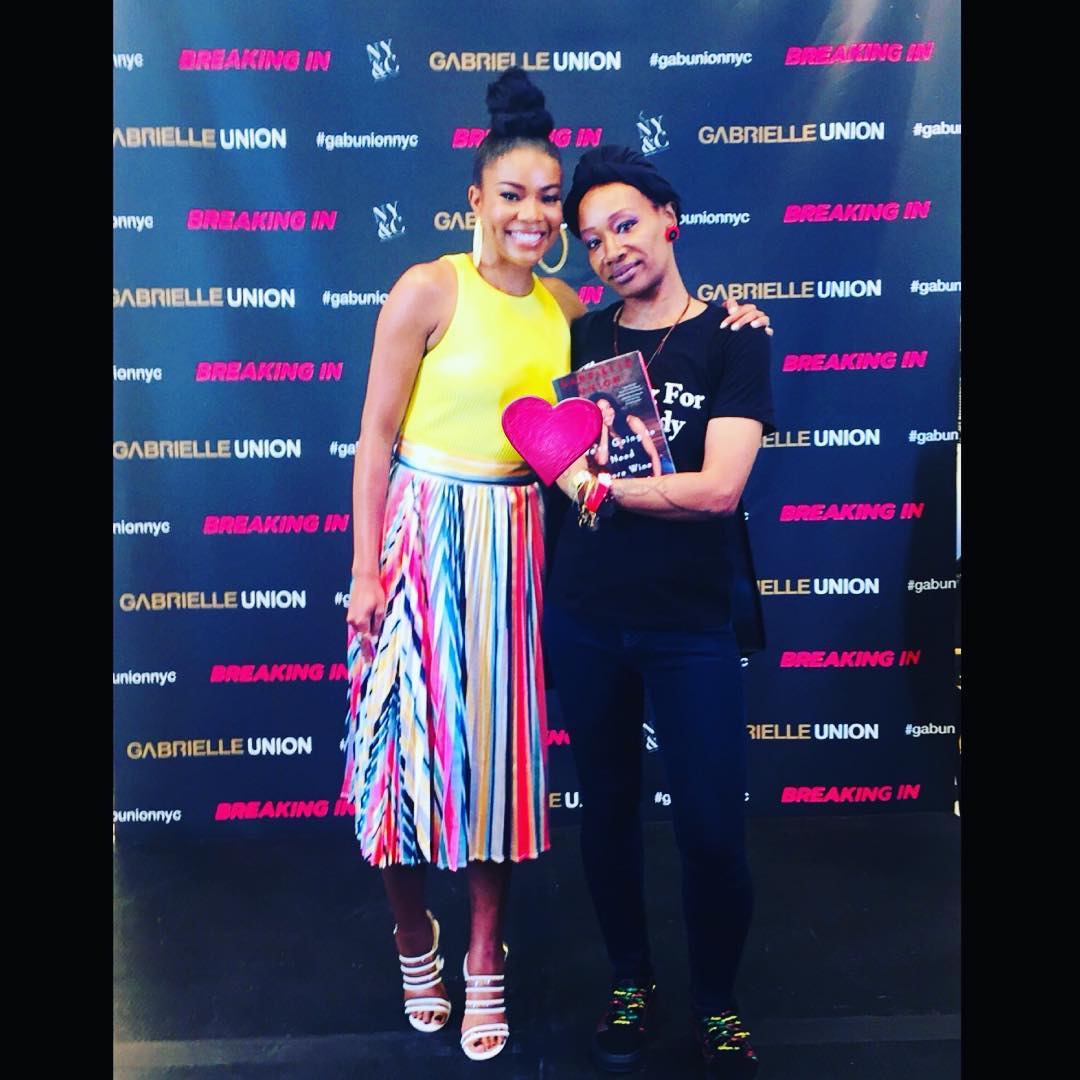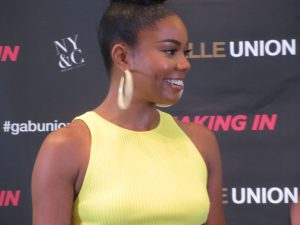 On May, 8th 2018, I was blessed to be able to meet Gabrielle Union in New York City for a Sneak Peak look at her latest Collection which comes out today, (May, 30th 2018). I arrived at New York & Co. (https://www.nyandcompany.com/) in Manhattan Mall (100 West 33rd St, NYC) and there were ladies already outside waiting to be a part of this Dope Opportunity. Gabrielle Union was also in town promoting her new movie, BREAKING IN which came out Friday, May, 11th 2018, just in time for Mother's Day! *If you haven't seen it yet, it's Definitely a MUST SEE!*
I mingled with a lot of the beautiful women and a few mentioned they were on "break" while at work. That's SOOO NEW YORK! LOL. Some were even wearing items from Gabrielle's current collection with NY&Co. It became very clear that I wasn't the Only One who thought to themselves that 'Gabby' was a 'Friend in my Head.' We talked about her acting, the things she is involved with as far as supporting women of Sexual Assault, and we raved over her book, "We're Going To Need More Wine"  (which I brought with me and had signed by her).
Once we were let in, we were able to look around and do some Exclusive Shopping. I adored how NY&Co employees greeted us and made us feel at home. Literally. They held our items until we were ready to make a purchase. They provided Drinks and Hors'D'oeuvres and if that wasn't enough, they had Make Up Artist in the back to add to our beauty. The soundtrack provide by Ms. Nix (@Ms_Nix) on the 1's & 2's.
When Gabrielle Union arrived we cheered and became extra hype. She walked in with Style and Grace and carried an Energy that made me feel like I was about to spend some time with a good friend. After greeting her DJ, who was playing "Grown Woman" (Beyonce), she came onto the platform in place where she Thanked us for being there. She also let us know what she had coming up in the future. There was even a few Raffle opportunities where some Lucky ladies won gift cards and Movie passes. When it was time to take pictures with us individually, I loved the way she took the time to have small talk and compliment us which made me feel appreciated. Heartfelt for sure. Needless to say I was LIVING MY BEST LIFE!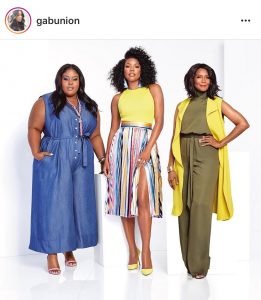 The New Line is for everyone. She has covered all body types from the Plus Sized Beauties to the Petite and everyone in between. The colors are Vibrant. The styles are Trendy, yet Unique and the Prices are Affordable. Add the consistent discounts available at NY&CO, I will be wearing here name brand from now on.
*CHECK IT OUT BELOW*
So if you are into wearing quality brand clothing, like being up to date in fashion and love shopping from a reliable Clothing Store (which is available online if one isn't in your local mall), then GABRIELLE UNION COLLECTION is for you!
*Here I am rocking one of the Jumpers I came home with*
"Sometimes we have to see ourselves reflected on screen to realize what we are capable of…" ~G.Union

(Jumper: Gabrielle Union Collection, Necklace&Ring: @GoodFlyNYC, Shades: @Sassaries, Lips: MAC, PhotoCred: My Heavy Hitter, Heavan, 11)
THANK YOU GABRIELLE UNION and NY & CO.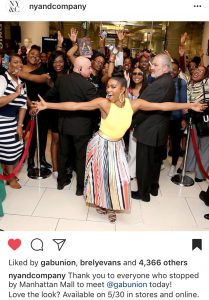 SPREAD LOVE ITS THE BKLYN TYE WAY!