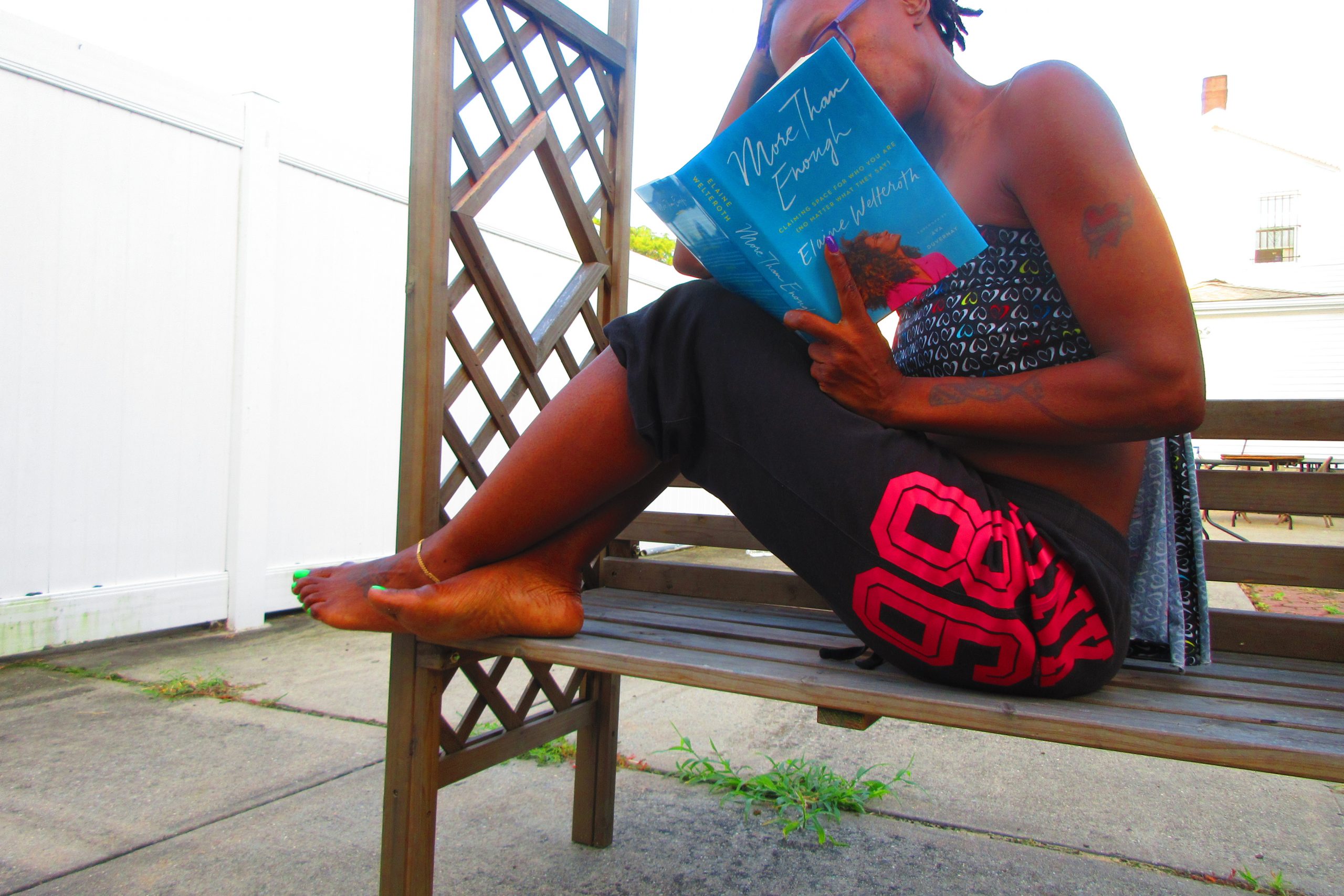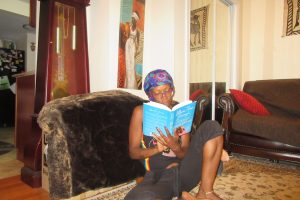 Reading has always been a favorite hobby of mines since I was a kid. I use to look forward to going to my local library for the "R.I.F (Reading Is Fundamental) program each week and didn't mind when I was constantly called a bookworm. I even have books to this day that I re-read often (Alchemist, To Kill a Mockingbird, FlyyGirl, The Four Agreements, Between the World and Me). And I try and make it my business to dive into a new book or 3, each month.
It's the end of Summer 19, so I wanted to share one of the books I had the pleasure of reading. Keep in mind I like to read a variety of books to keep me on Pizz'Oint as well as motivated. This Summer Read was a book I couldn't wait to get into. I needed some inspiration in my life. MORE THAN ENOUGH by Elaine Welteroth did just that!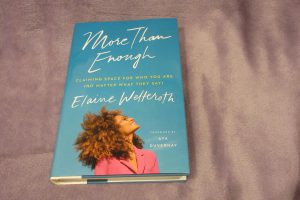 MORE THAN ENOUGH: Claiming Space for Who You Are (No Matter What They Say) By Elaine Welteroth *$17.
May 2019, while reading my JUNE 2019 edition of ESSENCE Magazine, on pages, 54-55, there was a full spread of Elaine Welteroth. I became more interested in learning more about her after reading the article. Her book, MORE THAN ENOUGH was set to release June, 11th 2019.  I marked the date down in my planner to be sure to pick a copy up.
You know a book will be good when Ava Duvernay does the Foreword for it. I started reading with only knowing little about the author. The buzz I heard through the grapevine (aka Social Media, Random past articles) was that, she was a woman who rose to the top in the magazine and fashion world. Until reading HerStory (1 word on purpose) I had No idea how she had got there exactly. We usually never know ones' success story unless it's told by that person 1st hand. We see people we admire and who are doing things we'd love to be doing but we get discouraged with thoughts of them being well educated or silver spoon'd or rich people connected… etc.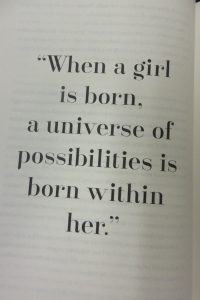 What Elaine Welteroth actually went through to get to where she is now; proving once more how strong us Black Women are when we are determined to succeed, is a DOPE story. I quickly learned she and I had similar dreams and aspirations when it came to writing for a major black magazine. I was also glad to know some of the things I've been doing are things she did to get to where she is today. This motivated me to KEEP GOING… She even spoke on a time when Ava Duvernay invited her over for a Home Cooked Meal. I was so inspired when she told the story of what led up to the invite.
Elaine and I also had a similar upbringing as far as dealing with racism and attending school early in life with white people. It took me many years to adapt to loving my beautiful black features (BIG nose, lips) because most of my peers in elementary school didn't look like me. I was called a Nigger and racist comments were spoken in front of me as if it was OK. And like Elaine, it hurt but also fueled me to make a change happen in some way.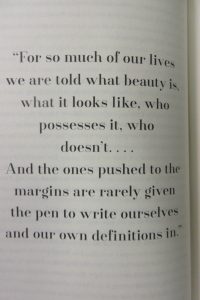 When Elaine discussed her past relationships, it was as if I was reading parts of my own biography. Geesh! Her 1st relationship hit home so hard, I missed a whole day of reading because I became so angry at myself for the long term relationship I held on to for too long. Only difference was, She got out of hers before the joint kids, infidelity and the bastard kids came. The homelessness and abandonment. Which was my story. (One day I will write about it. Stay Tuned).
Fast forward to recent years... There was a point where it seemed as if out of nowhere, Beautiful Black Queens where popping up and embracing their Melanin and their Hair. Yes, some women have Always been loving our various Hues, Naps & Kinks but there had been more women wearing weaves and wigs and piling tons of makeup on their face to cover up their nature beauty once upon a time.
"THERE IS HUSTLE AND THERE IS FLOW, AND YOU CANNOT SUCCESSFULLY ACHIEVE ONE WITHOUT THE OTHER." (pgs 278/279)
Elaine Welteroth was a voice in many different movements that allowed Black girls and Black women to be themselves. She took a platform and made it her own. For me, growing up, outside of the Hip Hop magazines; there were 3 magazines made and designed for Black women. JET, EBONY & ESSENCE. Those were my Go-To's when I became a teen in the 90's. It still took me until my 30's for me to embrace my ALL NATURAL! Reading, "More Than Enough", we learn Elaine had a lot to do with the shift that took place in recent years.
She was one of TEEN VOGUE 1st Black Beauty Directors and later became (one of) their 1st Black Editor-in-Chief. Elaine was a part of a huge change that took place in social justice as well as getting young adults active during the 2nd term of the Obama Presidency Elections, all by using the magazine. She faced many difficult obstacles and still managed to rise on top. Although she's younger than I am, she is a true inspiration. She has paved a way making a better future for my kids and grand kids nd All Black and Brown Girls (and Boys). Elaine has done things on our behalf as Black by being a voice some of us wish we had and I thank her for that.
I recommend this book, MORE THAN ENOUGH by ELAINE WELTEROTH, being read by ALL Women of Color if you want to be inspired to KEEP GOING! It's written in a way that allows you to relate to her feelings of growing up Black in a White America. (Harder for her as a child of Black & White race). A teen to young adult who went through her 1st love; suffered through more downs than ups. HELD IT DOWN THRU THE BULLSHYT yet still stayed for the love… if you can call it that. For many of us Black Women, that's been many of our "1st Love Stories." To showing us, no matter what, You can find your place in this world. She is the true definition of the saying, "Why try to fit in when you were born to stand out!" But she also shows That can be Any of Ours Saying!
As a blogger, I was inspired to continue writing and making a difference in as many lives as I can. I want to use this platform to help share stories of my experiences when shopping with Black Owned Businesses. Eating at their Restaurants. Highlighting Women Entrepreneurs. Where to find them to support. Telling you about events I have been to. Inspiring you by bringing you seminars that I have been to if I can help you to be your VERY BEST! So order the book on Amazon or stop by your local book store. I promise you will not be disappointed. And As Always,
SPREAD LOVE ITS THE BKLYN TYE WAY!