CoCo RoCo – Peruvian Cuisine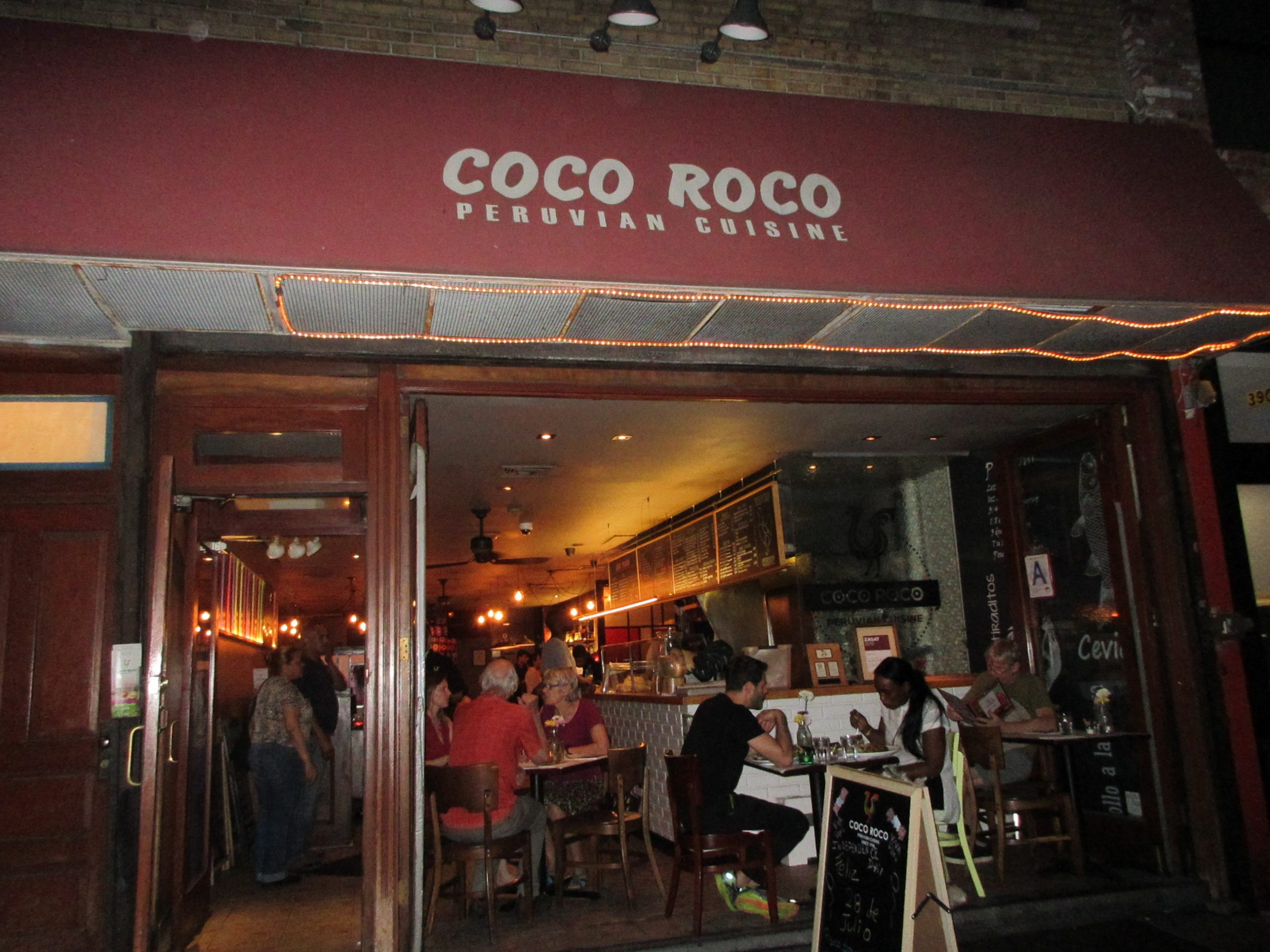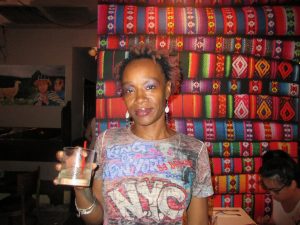 If you have never been to Peru or experienced their culture of food I strongly suggest you check out CoCo RoCo, in (Park Slope) Brooklyn, NY. Located at 392 5th Avenue, 11215. As some or most of you know, I typically take public transportation everywhere and CoCo RoCo was very easy to get to for those who prefer riding the Buses and/or Subways (MTA). I conveniently took the F/G line train to 4th ave and walked a few blocks.
When I stepped on the block, you could smell the delicious aroma coming from the street-side seating which I thought was great. And the patrons who were sitting outside looked very pleased. The sign outside letting me know it was Still HAPPY HOUR made me even more excited.
As soon as I stepped in, I was greeted with a smile by the hostess and seated immediately. *You may not get as lucky with the prompt seating but I was alone so it was a bit easier for me* It had been a while since I had Peruvian dishes but as my mouth watered I was ready to try as many dishes as i could. I'm greedy so I was more so hoping they were ready for the big girl who lives inside of me because Booooy can She Eat! lol
I was unsure about what I wanted to start off with but when all else fails, start with a drink and appetizer 🙂 Presentation is everything when it comes to dining out. Most restaurants start every table off with Bread or Rolls but CoCo RoCo brought out Fried Plantains which came with a secret double sauce combo and it was recommended that I try the Pisco Punch w/Orange slice on the rim. Very tasty. The drink was so good I had about 4, including the Pisco Sour (UP) as I went over the menu a few times. There were so many dishes to choose from I knew if the food was as good as I expected, I would be back enough times to try EVERYTHING eventually!
After I ordered, I wanted to look around CoCo RoCo a bit so I started over at the bar which seem to have many Spirit Options. Variety is always good. The music playing in the background was good as well and loud enough for someone like me who was alone to enjoy the groove and at the same time low enough for the couples and groups who where dining to not have a need to talk loud. I even got to met the Owner-Chef, Fred.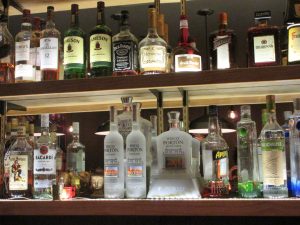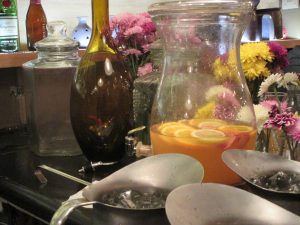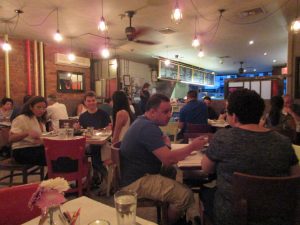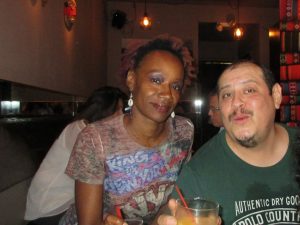 My appetizer, which was Chicharrón de cerdo, a fried pork with fried potato and a mint salsa criolla. My main dish was Paella Negra which is a Blackened Rice with Seafood mix and Im talking Octopus, Squid, Shrimp, Mussle, clams and the flavor, O-M-G! I had to savor by chewing slowly as I enjoyed every bite. I also had to try the Causa de Camarones simply because it is a Signature Peruvian dish. It too was D-Lish!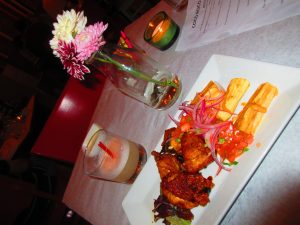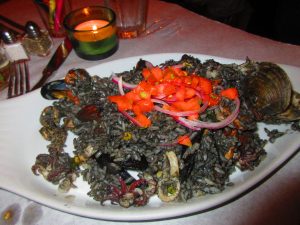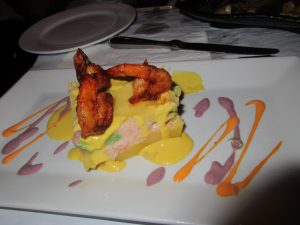 So, again, if you want to try something different or revisit the amazing taste of Peru, I definitely advise you to check CoCo RoCo Out. Beside the food being good, its a Child-Friendly environment, they are open 7 days a week. You have the option of dining in or taking out. Sitting indoors or on nice weathered days, outside. Affordable prices and a great staff. Visit their website: http://cocorocorestaurant.com and follow them on Instagram: @CoCoRoCoBklyn