I Am WOMAN, Hear Me ROAR,,,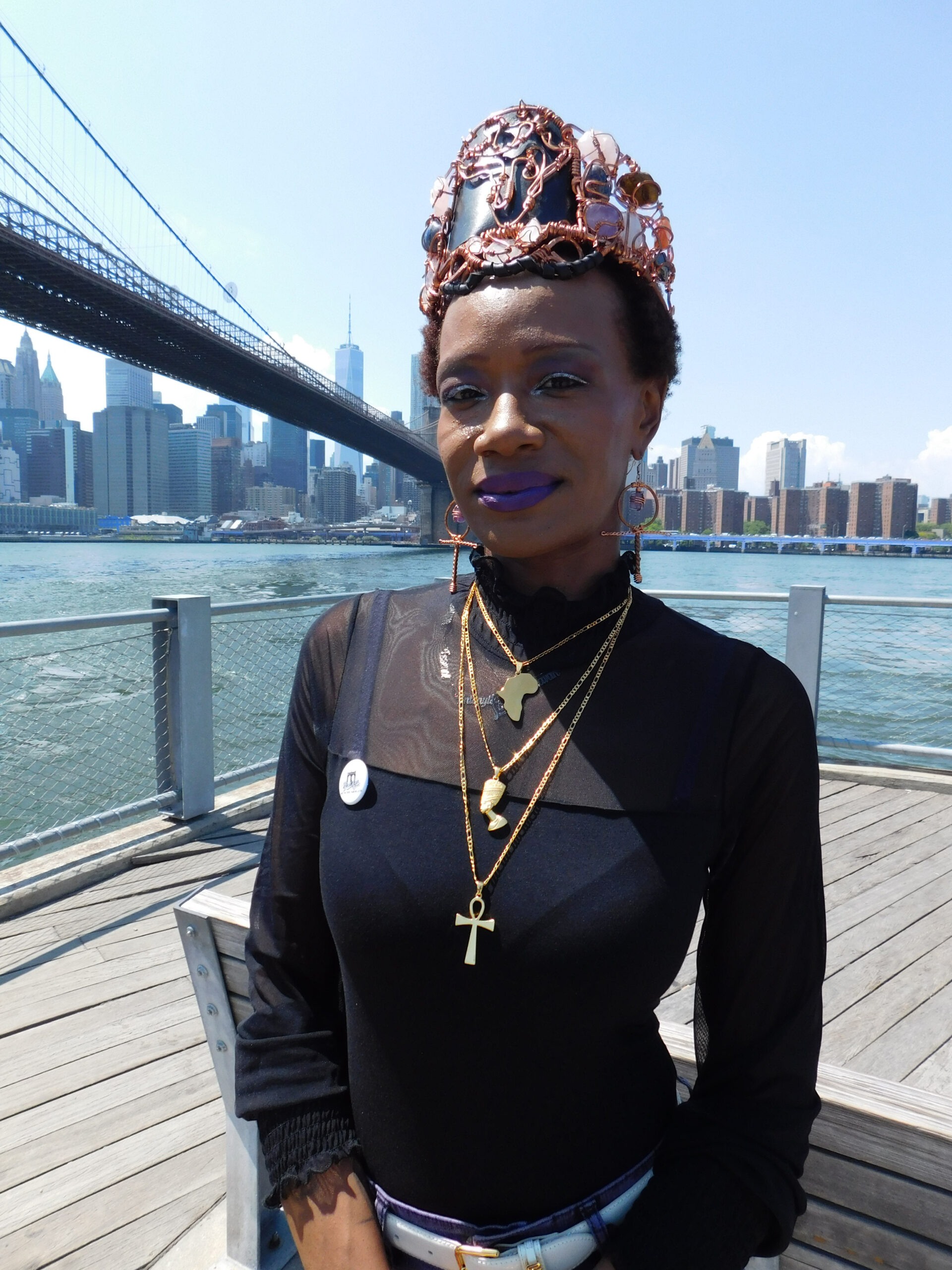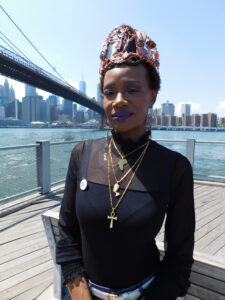 HerStory:
I am the 1st born, Daughter-GrandChild-Niece-Cousin, etc, on my mom AND dad (RIP) side. I come from a long lineage of Strong Black Women. Especially on my mother's side. Although my dad was in my life from DAY ONE, til' the day he passed away (March, 7th 2011), I was mainly around my mom, her mom, sisters, female cousins&friends. I was also Blessed to have my Auntie Mona, my dad's sister. And to this day she is one of my favorite human forms of PEACE in my life.
My parents just had me, together but my mom also gave me twin sisters when I was 10yrs old. *Whispers- and she gave me another sister when I was 22. You do the math, if you dare, lol.* I was always told and reminded often that I was Beautiful. Smart, Worthy of being Respected at all times. I was raised to carry myself with a love and light to shine upon everyone I come into contact with. Yes, these things are lost at times when I allow LIFE to get in the way with all the Trials and Tribulations but this is the beauty of being surrounded by Women who remind me of Who I Am.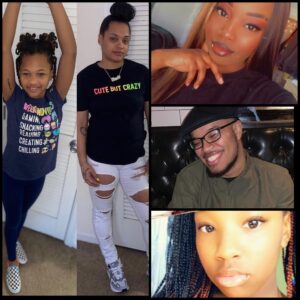 RAISING QUEENS (and A KING):
My Greatest Title and Name Most Special to me is, MOM. I am a mother to 3 daughters and 1 grand-daughter. I was also blessed with a son. I am proud to say, my kids are truly Amazing. Such Wonderful and Loving human spirits. The Love in their Hearts for me Exceeds any and Everything Special to me in this world. I see me in each of them in their own ways. Motherhood is something I take very seriously. It is our duties as mothers to teach our children how to maneuver in this world. They have to be reminded that they represent You at ALL times. We must also lead by example. Show them how to act and be treated. Most of all, tell and show them you love them. Often. This is a consistent responsibility.
LESSONS LEARNED:
Most of the women in my life were single mothers but as you know, raising kids will Always take a Village in order for it to be properly done. I learned early on about raising children and being supportive to your "Sistahs" whether it came to helping with their kids, loaning money or household items or even giving them a ride wherever they needed to go. I was taught to stay in a childs' place and I did most times but I have always been very observant (and Nosy) and the things I've seen has allowed me to not make the same mistakes or in some cases, learn valuable lessons from others mistakes. I am also big about Protecting My Peace. This took me a long time to get right but I have managed to rid those who carry bad vibes and dont have my well being as a concern for them.
LET GO, and GOD Gotchu:
There comes a time when we must cut our ties to people who mean us no good. Negative Nannies, Kill Joy Slayers, and Folks who you Know serve your Life No Good! (Especial family Members). It's ok to cut your losses and move on to better people. I use to be big on the phrase "NO NEW FRIENDS," when in reality, it was my Old Friends who were holding me back. Allowing me to stay in the same space. I made no room for Growth until one day, after listening to a SuperSoul Sunday w/Oprah I listened to a message saying that I was not obligated to hold on to people in my life who didn't have my best interest at heart. I didn't have to hold on to them just because we had history or that we were family. I had to let them go in order to Grow and when I tell you when I did remove folks, my life became so much more peaceful.
I got rid of the pessimist, the non-supporters, the ones who only called me when they needed something. Most of all, I had to remove those who didn't offer anything beneficial to my life. This was a process that didn't happen overnight. It was over a period of time. It is also something that has to happen as often as needed. Lessons and Blessings. Everyone is not always meant to be in our lives forever. They serve a purpose but its up to you to know when its doing you harm or good.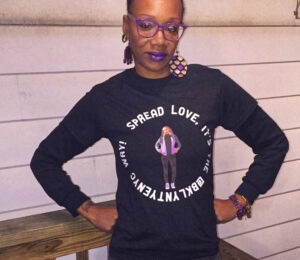 #SPREADLOVEITSTHEBKLYNTYEWAY !:
Please know that whenever you see this hashtag, its a true statement from me. I believe there's enough love out here to spread in a supportive, as well as loving kind of way. If we've learned anything from 2020, one thing is for sure – now is the time to give help to those in need however and whenever you can. BIGGIE told us, Its The Brooklyn Way! And its True! Being born in BeeKay, we are taught to spread it around, however some become older and forget. Or allow the world to get to them and Just Stop Givin'a WhAaaaAt! 
I personalize it because I want everyone to know it comes from my heart. (aaand, my name is BklynTye, so the whole phrase just works, LOL). But Real Talk, I mean it so much because it doesn't cost a thing to pay someone a compliment or share a Smile, or give someone the proper greeting for the time of day (GOOD- Morning, Afternoon, Evening, Night). While I'm at it let me inform those who dont know this,,, Holding the door open for someone has No Gender. And it does not only have to happen when someone needs it held. Most times I'll hold a door open for someone (Male, Female, He, She, This, That, They and the 3rd,,, Yall catch my drift). Just to make their day. Try it and see how it feels.
MARCH 2021 WOMENS MONTH:
This month, MARCH 2021, is Women's Month and I challenge you to go out there and find some Amazing Beautiful Women (Black and Brown Especially), to Support. Even if you cannot support monetarily, drop a comment on a post of theirs and remind them to KEEP GOING! Pay it forward and I assure you, it will be returned.
Here are some of the Dope Women I Follow and Support:
@GoodFlyNYC
@EricaBuddington
@Hiaj
@DemetriaLLucas
@ButtonsByLex
@EboniATL
@Sherring
*Please share in the comments some of the women you support and follow to show some love and share with the other readers who read this blog* 
And as Always, SPREAD LOVE ITS THE BKLYN TYE WAY!