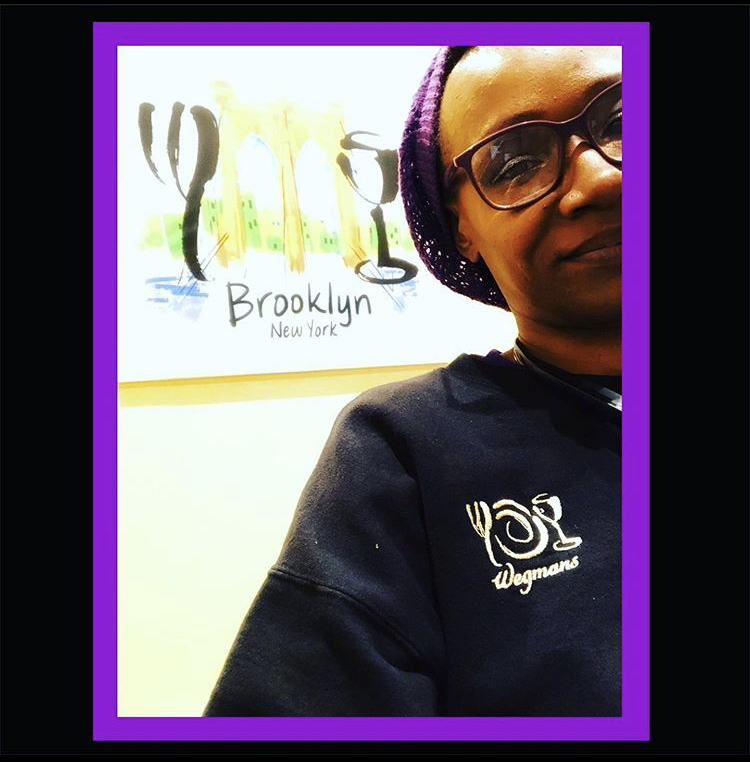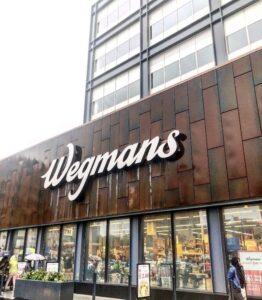 In Late Spring 2019, there was a buzz in BROOKLYN regarding a new Supermarket that was coming to the Boro (Borough). Most BROOKLYN Natives were not familiar with this Family Business but those who were, were excited and couldn't wait for WEGMANS' Opening Day. OCTOBER, 27TH 2019. (Located at: 21 Flushing Ave, Brooklyn, NY 11205) We are the 101st store.
When I heard they were hiring, I figured, why not apply for a part-time position? As a BROOKLYN BLOGGER, what better way to meet and socialize with other BROOKLYNITES. When I hit SUBMIT on the online application, I knew in my heart I would get a call to be interviewed. I wasn't (and am not) being cocky. I just knew GOD would DO IT! And because HE shows up and Shows Off every time, WEGMANS not only called me but they called me ON MY BIRTHDAY! Saturday, June, 22nd. After interviewing a few days later, I was HIRED! Married into the Family is what I like to say.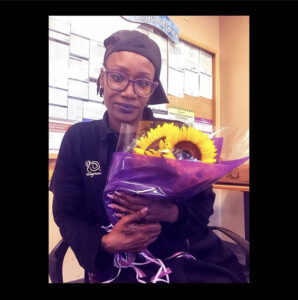 I've worked for a few Supermarkets like KeyFood & Food Lion and SUPERstores like Walmart & Target but at my 1st orientation with WEGMANS, I learned this would be a totally different situation. With the others, we had been in a "relationship" but without me knowing, WEGMANS had actually Proposed and I accepted and the Marriage was well on its way. Man, I was so excited as I sat there at Orientation and listened to stories from current Team Leads, Supervisors and Managers, about their experiences at WEGMANS. I envisioned a future with them that I knew would be long-term.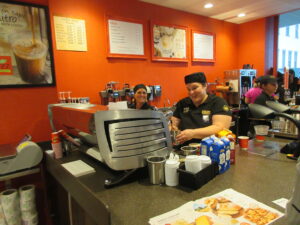 I started as a Barista at THE BUZZ CAFE. This would be great. I mean, I love Coffee, although outside of making a pot in my percolator at home, or picking up a cup of joe from a shop, I knew nothing about this field. WEGMANS taught me everything I currently know. Making Lattes are my favorite. Our BROOKLYN locations was the 1st WEGMANS with all of the High-Tech Stuff. I mean, WHY NOT! Like the Great BKLYN Legend, Jay Z says, BROOKLYN, WE GO HARD!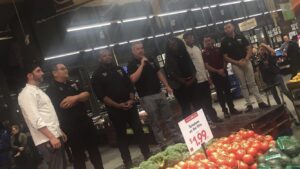 I never knew how much work went into opening up a New store. In this case, the easiest part may have been the interior design because all WEGMANS stores are designed similar. One of our BKLYN PERKS are, we're the 1st (and only) WEGMANS currently to have a DINE-IN BAR! Now How DOPE is That! Like planning a wedding, the preparation takes time, money, family cooperation and community support. This makes up a loyal team of employees aka FAMILY TEAM. You also have to Find a location then BUILD the store and STOCK the store.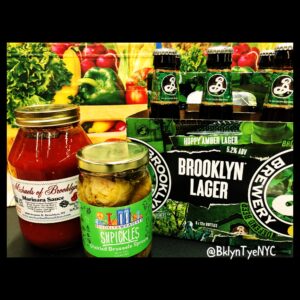 There's a ton of things behind the scenes that gets done. The dealings with the Brands used to stock the store, for example. But WOW! Its so great to have a store that sells local brands like, Michaels of Brooklyn, a Pasta Sauce brand. Brooklyn Whatever, a Mother & Son brand. And one of my favorite Beer brands, Brooklyn Brewery. WEGMANS brand items are called, FYFGA: Food You Feel Good About. Our BROOKLYN location; Our Family Team is diverse and we blend well. From different cultures, nationalities, genders, hearing impaired and ages. Most of us are also from BROOKLYN!
Opening day came so quickly but we were fully prepared. It was a HUGE day in BROOKLYN! The crowd that was there IN THE RAIN (Which is Good Luck on an Opening Day) was Craaazy! People came from near, far and VERY FAR, like, Valarie Relis., who traveled from Rochester, NY. which is where WEGMANS "Home HQ" is located. Many NEWS Stations were there, from local TV and Newspapers. It was a huge Ceremony. CHECK OUT THIS QUICK PHOTO VIDEO:
Some FUN FACTS about WEGMANS BROOKLYN:
Along with the Cafe and DINE IN Bar, there's a Brick oven Pizza shop, Made-to-order SUSHI bar, Burger bar and salad bar.
We are the 1st in NEW YORK CITY.
Some of the tables, end tables, Cutting boards and other items throughout the store are made of wood from trees removed on the location before development.
Kevin Cuff, the store manager, started out with WEGMANS as a part-time cashier over 20 years ago.
HANDS DOWN, we have the Best Playlist to shop to! That's Not Up For Debate.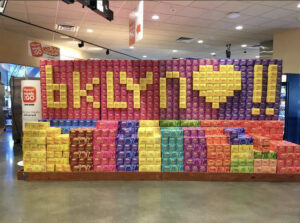 As life works out with trials and tribulations, COVID 19 hit a few months after opening. The late, GREAT, Legendary Rapper, BIGGIE SMALLS said, SPREAD LOVE ITS THE BROOKLYN WAY! And Maya Angelou said, "When someone shows you who they are, believe them the first time." WEGMANS proved to me, to us all, what these powerful words meant. Like any family when Tragic events strike, adjustments have to be made. The way 2020 SHOWED UP and is (STILL) SHOWING OFF, I'm just happy to be here. ALIVE and Carrying a New Title of ESSENTIAL WORKER.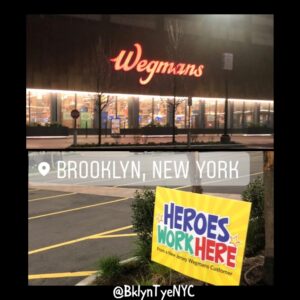 I lived and worked in New York the days of 9/11,,, a day we will NEVER FORGET. But for the most part it didn't effect the function of the job I had at that time. The way WEGMANS took care of us and is Still making sure their employees and customers are safe and healthy, is beyond what I would have ever imagined. I've worked since I was 13yrs old. 30yrs and many long-term jobs but NEVER have I seen anything like it. As I watched other businesses close their doors and let go of their staff, I was at ease that my job was secured. They even took a day in early April to have our family members who were in need of work, apply on our website and they were GUARANTEED an interview. Most of us had family members hired and still working with us whether their old jobs reopened or not.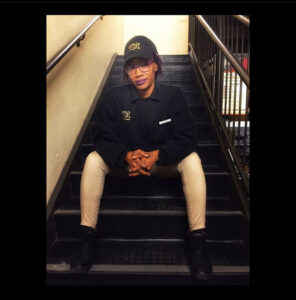 Today, a year later, I am currently Full-Time and I work in the Grocery department, Overnight shift, which I love. There's something about getting a store prepared for Opening. I plan on making my way to the top, wherever that leads because here at WEGMANS, the Possibilities are endless. There are many different departments. My goal is to learn each one. From Seafood, Burger Bar, Pizza, Meat dept., etc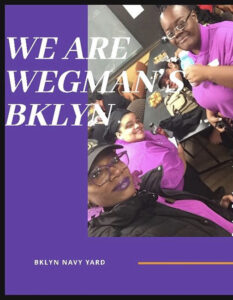 Hopefully a WEGMANS comes to a neighborhood near you because its definitely an experience. SAFETY is ALWAYS First and foremost for the employees and customers. WEGMANS brands, strive in FYFGA = Food You Feel Good About! They offer coupons when you download the app. There are many recipes on the app as well. You can also scan your own merchandise as you shop and add item to your cart for a faster check out at self service. And although, BROOKLYN Natives somewhat get a bad rap about us being mean and rude and never smiling,,, Here at WEGMANS BROOKLYN, our Motto is, "WHERE EVERY DAY YOU GET OUR BEST!" and that's a Fact! We have an aisle dedicated to Gluten Free products. An aisle for Health and Beauty. On-Site Sushi is made. We have experts in our Cheese department. Our prepared food selections are out of this world. And one of my favorite sections is BAKERY. I'm not a sweet treat lover but at times when you pass the bakery its as if a baking spirit pulls you near. I find myself purchasing a slice of cheesecake or Danish but I also enjoy the variety of bagels and muffins.
If you want to see what our customers are saying, check out the hashtags: #WEGMANSBrooklyn & #BROOKLYNWegmans
Since we opened in BROOKLYN, a WEGMANS has also opened in West Cary, NC. Harrison, NY & Tysons Corner, VA. Stay tuned for more to come. I could really go on and on about WEGMANS but then I'd be here typing a full book. I suggest you come on out to BROOKLYN, Check it out for yourself and save on your groceries. Leave a comment card at customer service to let us know how we are doing and what you would like to see at WEGMANS BROOKLYN. Continue to visit the CAREER opportunities and as Always,
SPREAD LOVE ITS THE BKLYNTYE WAY!
SIDEBAR: I'm curious to know how many of my readers have had a WEGMANS shopping experience. If so, please share in the comments below.